March 11, 2015, 2:58 p.m.
Willie L
0 Comments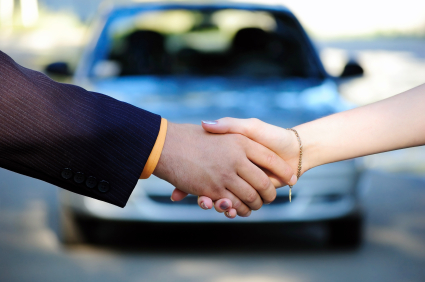 Selling an unwanted car or commercial vehicle privately doesn't have to be complicated. With a little research and organization, you can simplify the process and get the most profit possible.
Use this simple Guide to Selling Your Car to help you along the way.
Step 1: Determine the Vehicle's Worth
Sometimes the decision to sell a vehicle privately comes down to the amount of profit you'll gain through the transaction.
Before you can decide whether or not the process will be worth the effort, you'll need to find out exactly how much your car is worth.

If your car isn't worth as much as you thought, you may want to consider it for trade-in value at a dealership instead.
Step 2: Gather the Paperwork
If you wait to do this step toward the end of the process, you find yourself scrambling for all the necessary documents. A better approach is to gather everything you'll need to finalize the transaction once you've decided to sell your car or truck privately.
NZTA has its own requirements for required paperwork when selling a car; as a general guide, be prepared to have:
The car ownership.
You'll need to transfer the ownership and pass it over to the new owner.
W.O.F and maintenance records (Keeping up with scheduled maintenance can increase the value and reliability of your vehicle).
Warranty documents, if the car is still under the manufacturer's warranty or an extended warranty, you'll want to have these documents ready to provide to the new owner.
Where is as is basis, if there are no warranties, make it clear that the potential owner will assume all responsibility for repairs and damages once the vehicle is sold.
Step 3: Get the Car Ready
A tidy vehicle will be more attractive to potential buyers, and give the impression that the car or truck has been properly cared for.
Before you take pictures of the vehicle or list it online, you'll need to detail the interior and exterior of the vehicle. If you decide to do this yourself, be sure to:
Wash and wax the exterior of the vehicle.
Clean the rims and tires.
Replace or wash old floor mats.
Vacuum the floor, seats, and trunk.
Clean the ashtrays.
Wash the windows inside and out.
Step 4: Take Pictures
Once the car is clean and detailed, you'll want to take plenty of best photos. This will aid in your efforts to advertise the vehicle and attract potential buyers.
Be sure to take multiple shots from different angles and choose the best of your selection when you create your ad. A few shots you'll want to be sure to include are:
The exterior:
The interior:
Front and back seats.
Trunk.
Dashboard.
Wheels.
Engine.
Step 5: Find a Place to Advertise
To advertise your vehicle properly, you'll need to find an online classified service where potential buyers will be shopping.
There are plenty of options out there, so we've provided a guide to advertising your vehicle to get you started.
Step 6: Create an Ad
Creating a good ad is a must to attract car buyers, and it starts with knowing the details of your vehicle inside and out.
Since a detailed description will leave a good first impression and help you attract more buyers, you'll want to make sure it's as accurate as possible.
Be sure to include the following information at a minimum:
Asking price.
Be sure to include buy now price, or a quick sale.
Mileage.
Overall mechanical condition of the vehicle.
Any history of accidents or damage.
Modifications or upgrades that have been made.
Registration number.
This will help the buyer order a vehicle history report for the vehicle from CarJam.
Number of owners.
Step 7: Negotiate the Sale Price
When you negotiate, it's a good idea to have a starting price that's higher than what you're willing to accept. Also have a dollar amount in mind that's your lowest acceptable price and stick to it.
Step 8: Finalize the Sale
Once a sale has been agreed upon, you'll need to finalize all the paperwork. If you accept a cashier's check, go with the buyer to his or her bank to get your money. When payment has been completed, you'll need to:
Notify NZTA of the car sale .
Provide warranty documents, if applicable.
Provide copies of maintenance records.
Include any additional transfer paperwork NZTA may require.
Hand over the keys!
Don't forget to remove your vehicle from your insurance policy.